The fastest way to grow your business is with strong partnerships Give your business the advantage in both quality and affordability with WholesalePrint.
1187 Triangle Ink Rich Gold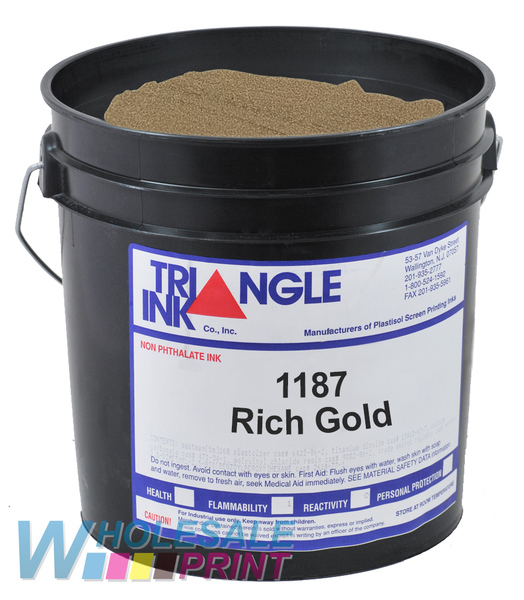 Rich gold is a metallic-effect plastisol and all metallics look fantastic when printed. However it should only be printed with lower mesh grade screens, high mesh grades will sheer the metallic pigment out of the ink.
This product is available in:
1 Quart (946ml)
1 Gallon (3.78L)
For pricing and ordering, please login or register for an account.
---
People who purchased 1187 Triangle Ink Rich Gold also purchased...