The fastest way to grow your business is with strong partnerships Give your business the advantage in both quality and affordability with WholesalePrint.
Triangle Ink 1700-50 Reducer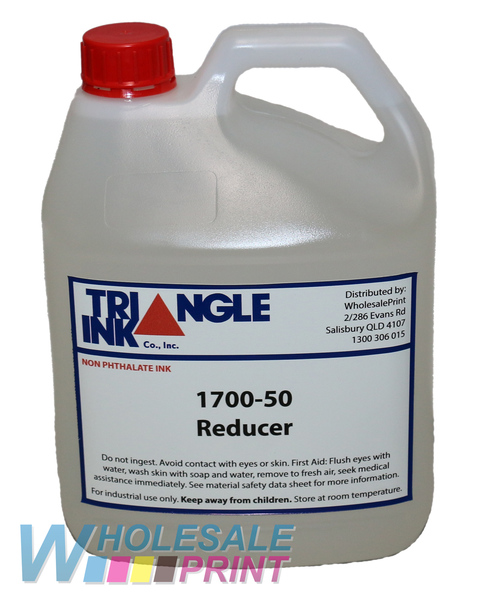 1700-50 Reducer is used to reduce (thin) the viscosity of inks. Changing the ink viscosity makes it possible to work with different mesh grades, and to achieve various screen printing effects. Examples include but are not limitted to;
making the ink easier to push through a screen with a squeegee, which can help reduce the effort in hand-printing
allowing the printer to use higher mesh grades, to achieve extremely fine detail printing
making ink flow quicker, so the speed of automatic machinery can be increased in high-volume printing situations
reducing the size of the ink deposit and therefore the amount of time required to flash the plastisol, which can help with printing temperature-sensitive products
This product is available in:
For pricing and ordering, please login or register for an account.
---
People who purchased Triangle Ink 1700-50 Reducer also purchased...