The fastest way to grow your business is with strong partnerships Give your business the advantage in both quality and affordability with WholesalePrint.
Triangle Ink 900-201 White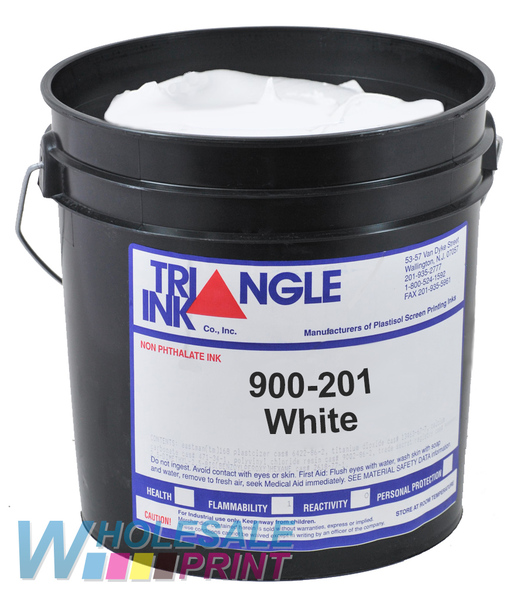 Triangle Ink 900-201 White is a professional grade plastisol screen printing ink. 900-201 is the base mixing white for use with the Triangle Ink Pantone matching system, but is also an extremely versatile and highly opaque white in it's own right.
This product is available in:
1 Quart (946ml)
1 Gallon (3.78L)
5 Gallon (18.93L)
For pricing and ordering, please login or register for an account.
---
People who purchased Triangle Ink 900-201 White also purchased...