The fastest way to grow your business is with strong partnerships Give your business the advantage in both quality and affordability with WholesalePrint.
Anchorweld Spray n Stick (Bostik)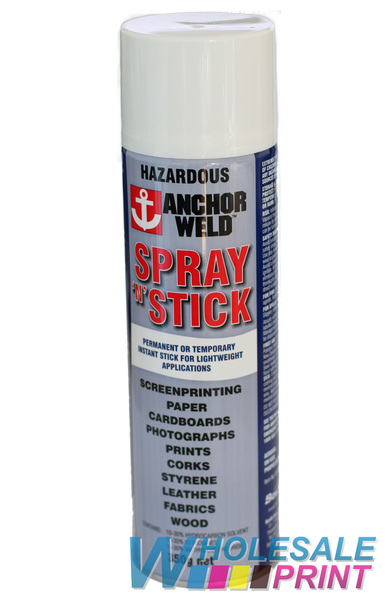 Due to dangerous goods restrictions, aerosols are only available for delivery to QLD customers.
Originally manufactured under the brand Anchorweld, but later bought out by Bostik, Spray and Stick is the Australian industry standard in aerosol tack. Spray and Stick holds up extremely well for day-to-day screen printing, we'd argue even better than other american brand aerosols produced explicitly for screen printing. Spray and Stick also cleans up easily with standard solvents such as turps or thinners.
With this product, less is more. A fine squirt will often be more effective than a long spray.
As an aerosol, Spray and Stick should only be used in a well ventilated area.
This product is available in:
For pricing and ordering, please login or register for an account.
---
People who purchased Anchorweld Spray n Stick (Bostik) also purchased...