The fastest way to grow your business is with strong partnerships Give your business the advantage in both quality and affordability with WholesalePrint.
Triangle Ink 1706 Excel White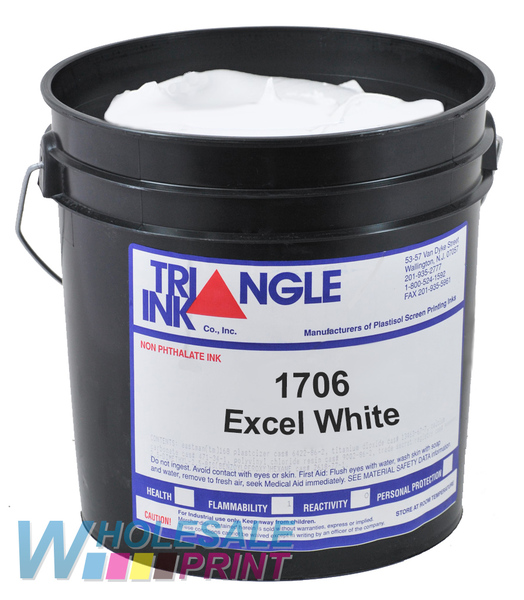 Excel White is formulated for printing on 100% polyester garments. It provides excellent bleed resitancy, as well as, a bright white opaque finish. Excel White contains a creamy body which allows printing through a range of mesh sizes. It is the perfect choice for an underbase or a highlight white. Great for long runs on automated presses as there will be no build up issues.
This product is available in:
1 Quart (946ml)
1 Gallon (3.78L)
For pricing and ordering, please login or register for an account.
---
People who purchased Triangle Ink 1706 Excel White also purchased...