The fastest way to grow your business is with strong partnerships Give your business the advantage in both quality and affordability with WholesalePrint.
Triangle Ink 1180-325 Softhand Base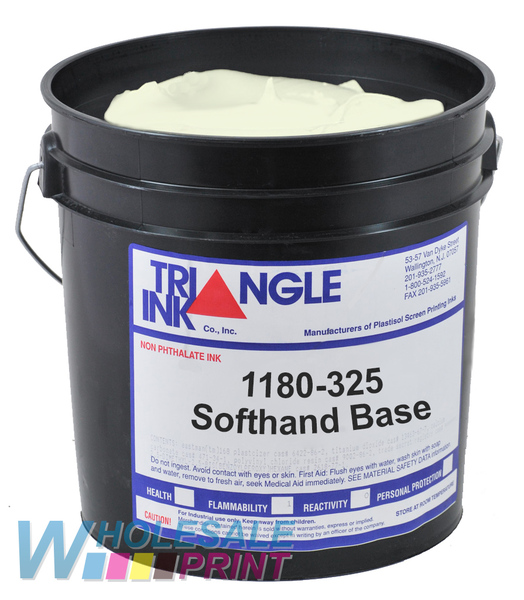 Triangle Ink softhand base is a colourless base that when added to plastisols provides a softer hand to the finished printed product. It's also an economical way of extending inks on long production runs.
This product is available in:
1 Quart (946ml)
1 Gallon (3.78L)
For pricing and ordering, please login or register for an account.
---
People who purchased Triangle Ink 1180-325 Softhand Base also purchased...