The fastest way to grow your business is with strong partnerships Give your business the advantage in both quality and affordability with WholesalePrint.
Liquidated Ink Quarts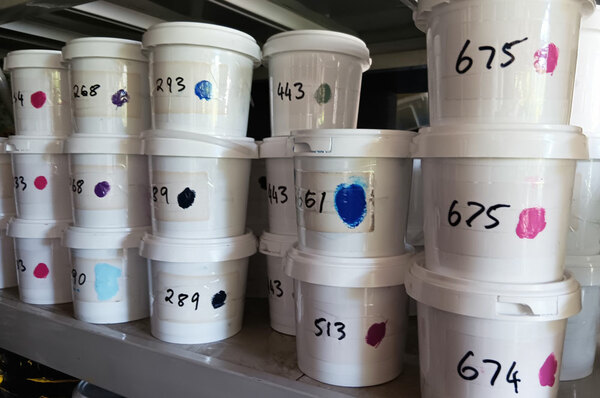 Many of the inks on this list are individual tubs, so if you order alot of tubs of a single colour, it's highly unlikely we'll be able to fill your order.
This list is the current list of packaged inks available and is updated in real time. If the colour is not listed here, we do not have it in liquidated ink. However you can still purchase pantone matched tubs of Triangle Ink.
This product is available in:
PMS185C
PMS195C
PMS295C
PMS2307C
PMS554C
PMS5743C
PMS7463C
PMS289C
PMS3566C
PMS2265C
PMS2046C
PMS7496C
PMS290C
PMS268C
PMS683C
PMS7702C
PMS350C
PMS575C
PMS2727C
PMS7741C
PMS267C
PMS200C
PMS268C
PMS443C
PMS538C
PMS526C
PMS512C
PMS7656C
PMS674C
PMS675C
PMS2039C
PMS233C
PMS234C
PMS241C
PMS513C
PMS293C
PMS661C
For pricing and ordering, please login or register for an account.
---
People who purchased Liquidated Ink Quarts also purchased...